| | |
| --- | --- |
| Posted by wayne on August 16, 2016 at 10:55 AM | |
Hi Folks,
Wayne here with another tip of the week. I would never tell you not to lend your cleaner to a family member or friend, but I will let you know that the majority of customers that bring their equipment in for repair said that it broke when they let someone Borrow it. So here are a few things that you could do or say before lending out your cleaner.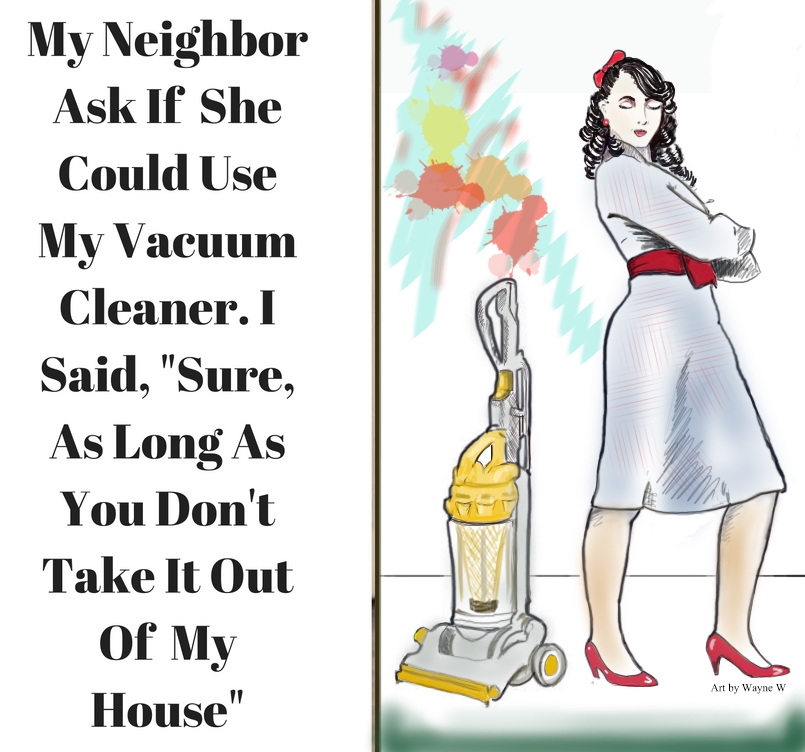 1. Before lending out your vacuum/Shampooer make sure that you show them how to use YOUR machine, your way. Even though they know the basics of how to operate a Vacuum/shampooer, there may be something extra that you do to ensure that your equipment continues to run properly.
Example:
a. Rinse after every use (especially with Bissell Shampooers) the Bissell pumps and heaters are especially sensitive. Tell them to only use the recommended cleaning solutions for your product.
b. Show them how to change the belts, bags or cleaning solutions.
c. Know in advance what the common service issues are with your particular cleaner. This Knowledge can help you properly prepare them. A quick Google search should help with that, but you can't find any information, call us at (704-776-4752). We've already put in the hours in order to learn about these cleaners.
2. The suction on some cleaner are so impressive that it fools many people into thinking they can Vacuum Anything, and that's not the case for all. Some unit use what is called a bypass system, which means that the dirt does not pass through the fan blade to get to the dirt bin or bag. Most bag-less vacuums like Dyson, Sharks, Hoover and Bissells operate this way. If you see a hose attached to the intake section of the rug nozzle then most likely it uses a by-pass system. These units are prone to clogging.
On the other hand, Kirby, Royal, Oreck, some Sanitaire and some older Hoovers use a more direct approach. The dirt will pass through the fan chamber. These cleaners tend to have better suction, but should be more cautious when picking up things like nails, coins, rocks etc. The fan blades can break and now you have a service issue.
4. And Finally, It's best to clean your unit before lending it out and ask that they return it cleaned. I only say that because there are a few things that can show up when you take the time to clean the system out. Maybe a part fell off while cleaning the carpet. It's possible that something got caught in the brushes which can cause it to melt on the next use. In the process of cleaning your friend or relative may discover that they did break the unit and decided to repair it before bringing it back to you
That's all for now, If you have any other questions please feel free to call us.
Categories: None