| | |
| --- | --- |
| Posted by wayne on August 16, 2019 at 11:50 AM | |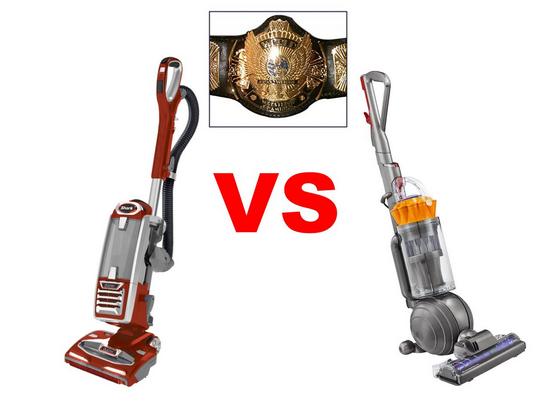 The Dyson Brand is experiencing a well deserved lead in the Vacuum cleaner market. They've also placed a mark in the hand dryer and hair dryer markets and let's not forget the bladeless fans. Every one of those inventions is ahead of its time. I remember Selling Kirby vacuums and performing vacuum comparison with Dyson and other brands. Now that I'm running a repair and supplies store, customers would asked me which vacuum is better. The most common comparison is between Dyson and Shark. Dyson's older commercials were pretty simple. It featured the inventor, James Dyson who's also the head of the Company, sitting at home describing his vacuum. It was simple and effective. Then Shark came along and their commercial, which were and still is pretty much and infomercial with the "but wait we have more" kind of sales pitch. It took a while for shark vacuums to grow on me. I guess it is because I always saw them as a Dyson knock off. But while repairing and servicing both units, I noticed that I'm repairing them at the same rate. Often times, Dyson vacuums would show up for repairs more than Sharks. It may be that Dyson has the majority of the market so more people own Dyson than Sharks. It may also be that they both are vacuums and are used regularly and they both break on occasion. I did my own vacuums test and they just about clean about the same. Neither can truly claim that they never lose suction. Other factors are in play. For example the Dyson can get caked up with pet dander or carpet fresh and start clogging. Pet hair and carpet fibers can clog the tiny holes in the cyclone assembly. The older Dyson vacuums tend to get brittle over time, the plastics start cracking after a few years. The shark may lead on the durability scale. They both suffer from the same hose problem. Eventually the spiral hose would tear. They both have pcb boards on some models and may require replacing from time to time. Power switches go bad, probably more on the Dysons than the Sharks. The majority of Shark's problems may be found in the vacuum nozzle, cord and hose. So if you really want to compare vacuums you only have to compare prices and a few design preferences. But cleaning is about square.
So thumbs up for Dyson on it many innovations and hey this is America, so thumbs up to Shark for following a proven formula.
Categories: Customer Corner